Get To Know Important Details For Those Who Want To Ride The Pilgrims' Route
The Way of Saint James is the route taken by the pilgrims who have come to Santiago de Compostela since the 9th century to venerate the relics of the apostle Santiago Maior, whose supposed tomb is in the cathedral of Santiago de Compostela. There is a lot of information available for anyone who wants to walk the Camino de Santiago but there is not a site or site that gathers everything you will need.
Of the many existing "Camino de Santiago", what is most traveled by Brazilians is the so-called French Way, which leaves Sant Jean Pied Port.
We did this bike ride and then we give tips about our experience:
Training
We can classify the French Way, if done by the trail, as being of medium-high difficulty. It is worth doing some Brazilian roads before, mainly to gain experience in cycling. Traveling here in Brazil you will get to know yourself better, discover your reactions to sleep, hunger, cold and stress, as well as being able to test your equipment better and choose what to take. A good starting sequence is, in order of difficulty, the Green Coast and Sea Circuit, then the European Valley Circuit and finally the Light Path or the Araucaria Circuit.
Time Of The Year
May and September are good months to travel. In a few years, it may still be cold, raining and even snowing, but it is a beautiful time for spring. In September the climate is milder, the vegetation is usually drier and the autumn trees give a special coloring. In winter (remembering that it corresponds to our summer period), many hostels are closed and it can snow a lot.
If you can, avoid the high tourist season in July and August because everything will be more expensive and more crowded. Besides being the hottest period of the year, with the possibility of very high temperatures.
Travel Duration
We did in 20 days, going from S. Jean to Finesterrre, a total of 1,000 miles. I could calmly enjoy the way. If you have less than 15 days it is good to think about going through a smaller stretch rather than making a larger mileage per day. No one makes the Way in a greater time and repents later, on the contrary, everyone thinks of returning with more free time, as there is much to see and do on the Way besides pedaling.
Track Or Road
If you want to do the trail, the bike has to be mountain bike type, with blackhead tires.Although the technical difficulty is not high, there are many single-track stretches and much of the course is dirt and gravel.
We have seen that most foreign cyclists travel the road on the asphalt road. Of course the pedaling yields more, but with this it is not much advantage in terms of landscape, contact with nature and other pilgrims. It was worth the effort to go on the trail, we only left it in the two main climbs, which are the Pyrenees, at the beginning of the way, and the Cebreiro, more towards the end, because they are stretches with quite a few steps.
Another advantage of doing the trail is that you do not get lost. Already diverting to the road, the arrows disappear and it is difficult to return to the trail afterwards. It may be useful to have a GPS track log on the road, but you will still be stuck with that path there, you can not choose when to take the road or the trail at any time.
Bicycle
Get off with a well-researched and reliable bike, because it's not just any little town that's going to have good bikes, it's not worth bearing the headache for the ride. In addition, the hours of operation of the bicycles (and commerce in general) does not always meet your needs, they close half day and only open after 16 hours.
An accessory that helps a lot is the bell, because there are many pilgrims on foot who do not listen to our approach. A very light gear ratio goes well, especially if it is to make its way down the trail.
Baggage
It is not good to overdo it for more or less. Take a few changes of clothes and wash every night. Be sure to bring raincoat, warm coat, sleeping bag, snack for one emergency and at least two liters of water per day.
To accommodate luggage it is essential to use a luggage rack and to adapt saddlebags in ITypeauto. Carrying backpack weight is pure suffering.
Sneakers X Shoes
Only wear a sneaker on the trip if you are already used to it. The use is a very personal decision, but bear in mind that the shoe will be a very versatile footwear, which will not be used for walking around the city. So it may be necessary to carry extra shoes that are more comfortable.
Gallery
13 Practical Tips for Walking the Camino de Santiago …
Source: beforemymamdies.com
My Experience Walking the Camino de Santiago in Photos
Source: www.lostandabroad.com
I Walked the Camino de Santiago Alone, You Should Too …
Source: www.lostandabroad.com
Camino de Santiago Walking or Cycling
Source: www.christianholidayguide.co.uk
Ultimate Female Camino de Santiago Packing List
Source: herpackinglist.com
Walking Camino de Santiago – Day 6
Source: wearefromlatvia.com
Camino Frances from St Jean
Source: caminoways.com
Camino de Santiago Guide
Source: caminodesantiagoguide.org
walk the Camino de Santiago tips and guidelines
Source: freshlinecool.com
25 best images about El Camino De Santiago, Spain on …
Source: www.pinterest.com
The Best Equipment for the Camino Universal
Source: www.caminouniversal.com
Picture of the Week: Camino de Santiago, Spain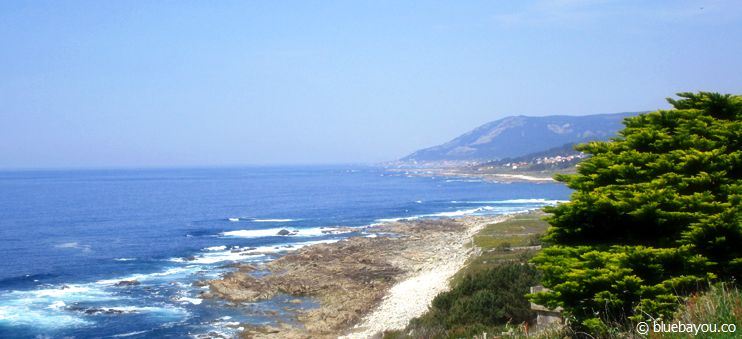 Source: en.bluebayou.co
Meet IrelandWays.com at itb berlin 2016
Source: irelandways.com
41 best images about El camino -2015 on Pinterest …
Source: www.pinterest.com
el camino de santiago de compostela – 28 images
Source: lakeshorehomeskelowna.com
Camino Guide | Camino Del Norte & Camino Primitivo
Source: www.macsadventure.com
Five tips for the novice pilgrim – Camino de Santiago
Source: www.caminodesantiago.me
24 Hours in Lucerne, Switzerland
Source: thecuriouscollection.com
Ginja: cherry liqueur served in a chocolate cup
Source: juliedawnfox.com
I Walked the Camino de Santiago Alone, You Should Too …
Source: www.lostandabroad.com