Cold hands and feet are often disturbing permanent companions during the winter. Affected people can sing a song of it. But you can do something against ice cold limbs. Read here the 10 best tips against Ice Feet and Frostfinger.
Why Hands And Feet Freeze So Fast
A few facts in advance we can not resist. Surely you know that in the body we usually have a core temperature between 35.8 and 37.2 degrees Celsius. Maintaining this target temperature is the major goal for the internal organs to function optimally. In cold weather, which is typical for winter in our latitudes, the body reacts by securing the core temperature and allowing the skin and limbs to flow less with warm blood. The result: We get cold feet and hands – and freeze.
What Helps Against Cold Hands And Feet?
Warmth, warmth and warmth again! The heat can come from outside as well as from the inside. We have put together ten effective tips to help you get warm feet and hands quickly.
Tip 1: Onellook Warms Thanks To Air Cushions
What has long been noticed in the outerwear, namely to draw several thin layers one above the other in order to benefit from the air cushions between them and the resulting thermal insulation, applies also to the feet: two thin pairs of socks hold warmer than a thick one! This should be a pair of best wool socks. Wool is known for its warming effect.
Tip 2: Enough Space In The Shoe Avoids Cold Bridge
Too narrow shoes, where your feet bump directly to the shoe, without a thermally insulated air cushion in between, will load the cold faster over the resulting cold bridge. Wear comfortable shoes with enough space.
Tip3: Einlegesohlen From Lambskin
Pleasantly warm feet is paid even if a cushioning and plantarflexion insulating in the winter shoe sheepskin Sole sets.Important: remove the sole from the shoe after each wearing and allow it to air / dry well. Alternatively, you can now also use high-tech soles, which function like small heating pads.
Tip 4: Home Warm Socks Better Than Slippers
Even the old Kneipp knew that the barefoot walking is healthy. Anyone suffering from cold feet should therefore walk barefoot as often as possible in order to stimulate the blood flow. For the cold season barefoot is not called "naked", but without shoes!Instead of damaging the feet in stiff slippers to immobility, you should slip into socks or snuggly house slippers, which guarantee the feet great freedom of movement.
Tip 5: Hot Bath Or Bath
Warm water is a miracle. Depending on your requirements, you can get a warming full body bath that heats you from head to toe. Or you only bathe the freezing feet and hands, either in a warming foot / hand bath (a bowl of warm water) or in a so-called change bath (a bowl of warm and cold water). In the water you can give different bathing wells, which are known to promote the blood circulation. These include: salt, rosemary, pineapple extract, ginger, camphor.
Tip 6: Hot Tea Heats From The Inside
How a hot tea does, every child knows. To keep your warmth even in the cold fingers and toes, you should enjoy it as relaxed as possible. For a real fire in the belly, the wonder ginger ginger with its light sharpness. Important: Do not use alcoholic drinks!The alcohol widens the vessels, but only brings heat for a short time. In the long run, alcohol will override the natural warming regulation of the body.
Tip 7: Movement Brings The Blood Flow In Momentum
Against cold hands and feet helps movement. It promotes the blood circulation and thus ensures uniform (re) heat. Regular movement has a preventive character. But in an emergency, a spontaneous walk or a targeted toe or finger training, for example with a massage ball, also helps.
Tip 8: Gloves For Indoor And Outdoor Use
For staying in winter outside temperatures: gloves are better than finger gloves. Whose fingers are also shivering inside, we recommend fingerless gloves, which, despite the warming envelope, allow freedom of movement and firm grip.
Tip 9: Warm Cuffs For Legs And Arms
Frostkinddel know, mostly freeze not only hands and feet. The cold quickly pulls up the legs and arms. That's why you are literally warmly recommended: cuffs that pull you up to your knees or elbows.
Tip 10: With Socks To Bed?
But clearly! Mollig warm socks help especially when going to bed for warmth and frost-free fall asleep. And whoever is afraid of his hot love life because of the socks, be told: Ice feet do not help!
We wish you lots of warmth in this cold season and maybe you have a great tip? Then write us a comment!
Gallery
What's Causing Your Cold Hands & Feet?
Source: betterbydrbrooke.com
How to Improve Circulation in Hands: 9 Easy Tips to Help …
Source: www.newhealthadvisor.com
Cold Feet nd Hands? How To Keep Them Warm
Source: www.rd.com
Cold Hands and Feet? Tips to Keep Them Warm in Winter
Source: htv.com.pk
How to Get Rid of Peeling Fingertips: 8 Best Home Remedies
Source: www.nlda.org
Spicy foods and loose clothing can improve circulation …
Source: www.dailymail.co.uk
My Hands and Feet Are Always Cold — Should I Worry …
Source: health.clevelandclinic.org
Warm Up Cold Feet
Source: www.werkman.ca
74 best images about Raynauds Syndrome on Pinterest
Source: www.pinterest.com
10 Tips To Prevent Peeling & Flaky Skin This Winter
Source: www.rewardme.in
How to Improve Blood Circulation in Hands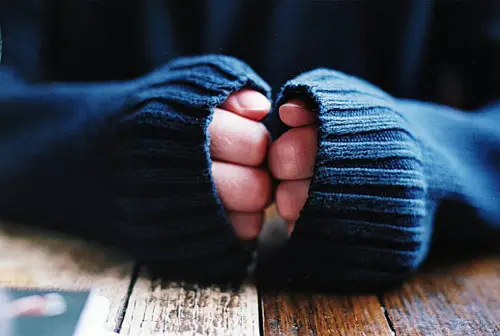 Source: iytmed.com
Cold Hands and Feet? Tips to Keep Them Warm in Winter
Source: htv.com.pk
Cold Hands – Causes and Treatment
Source: www.assh.org
120 best images about Raynaud's is More Than Just White …
Source: www.pinterest.com
Fight Back Against Foot Pain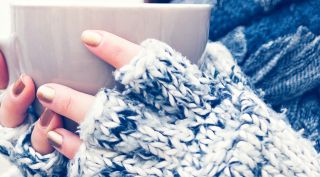 Source: www.consumerreports.org
Cold and White Fingers and Toes: Raynaud's Phenomenon …
Source: sweetcherryspa.com
Cold Feet nd Hands? How To Keep Them Warm
Source: www.rd.com
Practical Tips to Avoid Blisters
Source: www.pinoypharmacists.com
Top 7 Home Remedies For Frostbite
Source: www.findhomeremedy.com
Healthy feet: How to avoid common foot complains
Source: www.womansweekly.com