Here comes the sequel in the series about Stockholm's shops. Later, it was High Fashion , and today we are focusing on more local fashion.
There are a growing number of stores that asserts itself with a range of greater local presence. It's very Swedish in small editions and largely by smaller, unestablished designers. Manolo presents: Local Fashion stores in Stockholm.
Tjallamalla
An article on Local Fashion should of course be the store that somehow paved the way for the other: tjallamalla. It is the biggest, best, and most famous, one of the main and SoFo said recently "exported" to Malmö. According to their own statement, see this almost 200 pieces established and unestablished designers. The undersigned has not devoted an afternoon to count them, but in any case, can rejoice in an extensive range of menswear Department.
It has established Acne Jeans, Pour, The Stray Boys and Resteröds aided by "up-and-coming" brands like Dennis & Peter, So Last Season, Carin Wester and Gram Design.
On that page there is, in addition to jeans Acne Jeans, Pour and Dennis & Peter, even names like Julian Red Jeans, Ulrika Sandström, Tina Olsson and Jacob N. And so the two models from Ijin Material, as the joker in the deck.
Knitting is hot right now and there is everything from classic Resteröds, to newcomers like Cecilia Flash, Manush and Furthermore, S.N.S. t-shirts from the enemy, Dog Fox and Papa Gaio and shirts from Pace, Gissy and venerable Melka.
On skosidan there are, in addition to vintage boots and shoes, even talked about Gram Design.
Finally, the dedicated accessories a full Cabinet where watches, wallets, neck and arm bands, rings, etc. in all kinds of colors and shapes are on display.
Katitzi
On, in the fashion context, a little forgotten Kungsholmen is Katitzi. It is a store that many of you probably heard of, but that you may wonder whether it is worth the effort to go to visit. The answer to that is Yes and no. One should remember that Katitzi is like a small sibling of tjallamalla both in size and range. Here the range is equivalent to that of big sibling on the South, but it is also true that Katitzi tend to be just a bit before tjallamalla on getting some brands in stores. Last was the caps from the Nation, which has already sold out of Katitzi, having just arrived in tjallamallas shelves.
And sure enough, there's also this clothes to look at. Gramskorna is in the shoe shelves, along with a sign that Grams is often mentioned in the same sentence as: Converse. Katitzi sell old models (new, not used) one or a few hundred lower than customary – worth a look just that!
An entire table is crowded out of Cheap Monday jeans. A range almost equal in both Weekdays stores old and new models. In a few models from Ladies & Gentlemen, Ulrika Sandström and So Last Season.
Otherwise, offered even this much of Resteröds autumn collection, along with Nina Jarebrink and Solouniko, as well as a few pieces from Merde! and Sisters In Arms. Braces from Tina Olsson and vintage clothing in the form of coats and jackets.
Vintage shirts are on input, together with Bea Szenfeld and even more garments from So Last Season and Ulrika Sandström.
ÖÖS
For more than two years now, in between the multitude of Götgatan and shows at Mosebacke, a designerkollektiv called ÖÖS.This is the store's Street-plan a pure clothing store, while the basement serves as a Studio for the collective's designers and friends.
The clothes available on the men's side is Tina Olsson, Nina Jarebrink, Ladies & Gentlemen, Solouniko, Robert & Blad and Japanese Hodinova. In addition, accessories en masse: bags fromGrevius, ties and cufflinks from Ulterior Motive, braces from Tina Olsson, unisexhängslen from GEEK, unisexhalsdukar from Van Deurs, and a new, self-produced bag with the store's logo as a pattern.
On input, then Mr collection from Revery and more bags from Grevius. In addition, the search for both Swedish and foreign "counterparts to themselves" to take into the store.
And they are not afraid to take to the new grip. It can be seen in the clothes that are presented, but also in the things you've done. Earlier this year, for example, closed the usual shop during a whole day to announce a collaboration with three students from Berghs School of Communication. It was the "Theme: Time" and was very successful, so more guest appearances such as this is to be expected.
Is there such thing as needed to create the echo in Stockholm's shopping?
Gallery
Vols nice stockholm pas cher ,séjour stockholm : Aéroport …
Source: en.nice.aeroport.fr
Photos: Beautiful Stockholm by Johannes Rousseau
Source: www.slowtravelstockholm.com
Danielle Bregoli
Source: www.gotceleb.com
» H&M
Source: retaildesignblog.net
Nathaniel Parker, Actor
Source: www.departures.com
Stockholm hair salons
Source: www.yourlivingcity.com
A Study on E Commerce Environment in Fashion Industry …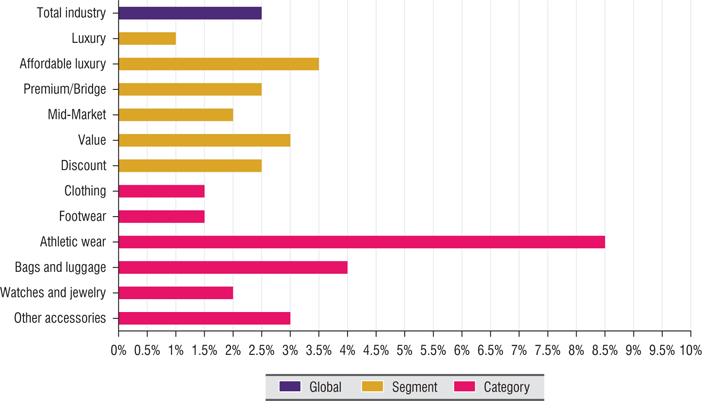 Source: immigrantsessay.web.fc2.com
Este entretiempo ya tiene chaqueta estrella (y no es la …
Source: lookandfashion.hola.com
20 Hottest Tinder Dudes From Around the World
Source: www.elle.com
Tuva Alfredsson – NEWfaces
Source: models.com
JEANETTE red Reading Glasses
Source: retail.thorbergdesign.se
SHOPPING : COQUE iPhone 5 5S 5C 6 et 6 PLUS – youMAKEfashion
Source: www.youmakefashion.fr
Damir Doma bjx S12 004
Source: www.elle.se
Hot lips t-shirt
Source: soulcityguide.com
Jae-Ha Kim » Amy Farrah Fowler
Source: www.jaehakim.com
Moon Boot Low
Source: www.vavawoom.com
Stockholm's 10 best shopping streets
Source: viewstockholm.com
NK – Nordiska Kompaniet – Visit Stockholm
Source: www.visitstockholm.com
Avenida da Liberdade
Source: hg2.com
It was fishnet tights, a pink coat & a decorative body …
Source: www.telegraph.co.uk