The kefir goat is a healthy alternative that you can include in your daily diet. One of its advantages is to be more easily digested by the body.
The kefir goat is a food probiotic obtained through the fermentation of kefir grains in goat's milk.
The goat milk is an alternative to the use of the usual cow's milk.
It has a low glycaemic index, and besides, it is a source of vitamins, minerals and proteins.
BENEFITS OF KEFIR GOAT
According to some scientific evidence, kefir has beneficial properties for the body.
In addition, it is also known that, if we use goat's milk instead of cow's milk or water, we will get a kefir that combines the advantages of two products in a manner more evident than with the other drinks.
It is a food more easily digested;
The kefir provides beneficial bacteria that help to balance the levels of good bacteria and bad that inhabit in the body;
It is less toxic than cow's milk;
It is a food rich in calcium, vitamin D and high levels of the amino acid tryptophan;
It has a low fat content;
A balanced food and nutritious composed of vitamins, minerals and proteins complete.
The kefir of goat's milk is usually tolerated by people who suffer from intolerance to lactose;
The proteins complete in kefir are partially digested and more easily utilized by the body.
Strengthens the immune system.
FOR THAT REASON IF YOU SHOULD PREFER GOAT'S MILK TO COW'S MILK?
The main difference between the two milks is that the consistency of the kefir goat milk tends to be thinner than the kefir from cow's milk;
The taste of the kefir milk will also be different, depending on the milk used;
The goat milk contains less casein than cow's milk. This means that, for some people, it can make the milk more easy to digest;
When the stomach acid comes in contact with the protein of goat milk, these break down into smaller particles than the protein from cow's milk, which also helps this milk become more digestible;
The goat milk is naturally homogenized, meaning the cream will not separate as easily during the process of culture, resulting in a food more evenly.
RECIPE: SMOOTHIE KEFIR GOAT AND FRUIT
This is a recipe of kefir from goat's milk to which are added fruits. It is a simple preparation and easy that can be made for breakfast or snack.
In addition, it is an option refreshing, sweet and quite healthy that also caters to vegetarians.
– Ingredients (for 2 servings) –
1 Cup of kefir natural (250 ml): 1 Cup goat milk + 1/4 tablespoon of kefir grains
1/2 Cup of fresh or frozen fruit
1 to 2 tablespoons of honey
2 Tablespoons of flax seeds
2 Dates, chopped
1 Tablespoon of hemp seeds (optional)
– Mode of preparation –
If you do not have the kefir milk is ready, start there. To a glass of kefir have to add 1 cup of milk, in this case a goat, and 1/4 tablespoon of kefir grains.
Let it stand for 24 hours. At the end of that time strain the beans and place in the refrigerator.
After the kefir is ready, mix with the fruit to taste (strawberries, raspberries, blueberries, among others), and place all the ingredients in a blender until you reach the desired texture. The trick is to use frozen fruit, make the smoothie is the consistency more creamy, and it is possible to obtain a greater variety of food.
Good appetite!
Gallery
Long and Best Kept Secret to Live over 100 Years
Source: www.tiptophomeremedies.com
Kefir: how to make milk kefir and its health benefits …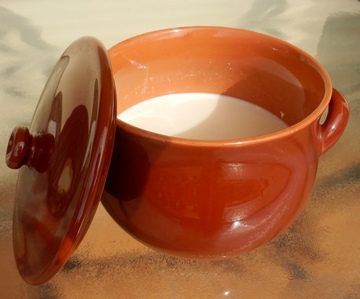 Source: naturimedica.com
We Are Cultured: the probiotic drink wellness devotees …
Source: sporteluxe.com
240 best Zrecipes images on Pinterest
Source: www.pinterest.com
90 best Goats and Chickens images on Pinterest
Source: www.pinterest.com
Baby Kefir Lotion – Chuckling Goat
Source: www.chucklinggoat.co.uk
Types of milk you can use to make milk kefir
Source: www.healthy-cultures.co.za
UPC 081312100015
Source: www.barcodable.com
Go Ahead 'Have a Cow' and While You're at It, 'Get Your …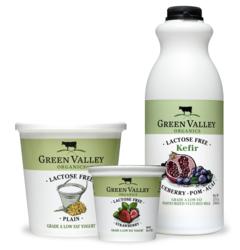 Source: www.prweb.com
Soothing Kefir Lotion – Chuckling Goat
Source: www.chucklinggoat.co.uk
How to Make Homemade Milk Kefir Photo Tutorial
Source: eatingrichly.com
Wallaby Organic Low Fat Kefir Vanilla Yogurt Drink 32 oz …
Source: www.target.com
Kefir Lotions – Chuckling Goat
Source: www.chucklinggoat.co.uk
Chuckling Goat – Live Goats Milk Kefir
Source: www.chucklinggoat.co.uk
Break-Out Kefir Lotion – Chuckling Goat
Source: www.chucklinggoat.co.uk
Break-Out Kefir Lotion – Chuckling Goat
Source: www.chucklinggoat.co.uk
Fresh Goats Milk Kefir – 21 Day Course – Chuckling Goat
Source: www.chucklinggoat.co.uk
Kefir Lotions – Chuckling Goat
Source: www.chucklinggoat.co.uk
Make your own quick and easy goats milk kefir probiotic …
Source: beczema.com
Soothing Kefir Lotion – Chuckling Goat
Source: www.chucklinggoat.co.uk