Perhaps a recurring theme to make a compilation of lighting 2015, but we truly believe that it is worth. This has been an important year in lamparas.es, our consolidation in the market thanks to the many clients who have trusted us through our online store; on our blog we have been developing many issues that have been of interest among our audience, thing that United provides us an insight into what has been this year that ends.
2015 has been the year of the Industrial styles, Nordic and Retro-Vintage. In recent years it has been seen as it blunted the Nordic style and how is was incorporated into the product range of all manufacturers, but this year 2015 it could be found everywhere, including supermarkets, series or television and all the decorative magazines programs. Even the element star of the year such as a decorative bulb, is a source of inspiration for advertising campaigns. Aged-toned metal lamps are one of the stars of the year. Of course combined with decorative lights, this type of bulbs that remember that Edison invented but entirely renovated… Filament Led bulbs with different sizes and glass and temperature of light tones.
Within the Vintage style, never ceases to amaze, how a 'simple' light bulb with a textile cord and decorative capor has come to inspire to create really innovative and original environments at the same time cosy.
As for the classic lamps we can highlight this year 2015 have resurfaced completely renovated. Not only in their most current designs, but who have dared with bright colors and mix of materials, in addition to the interior designers have included them in formerly taboo stays to the large chandeliers, such as kitchens or bathrooms.
Another type of lamps that this year begin their journey and let's them see everywhere are steampunk lamps, lamps of pipes and made with tree branches.
Decorative lamps of all styles are combined with built-in led that allow sequencing light at the same time decorate the rooms. As a decorative element ceiling lamps are full trend, why are combined with foci, to get the light levels needed according to different situations or times of the day that can occur in homes and restaurants.
In terms of the basics, the rings recessed compatible bulbs GU10 led are top sales for its versatility and ease of installation for a multitude of applications. Also going ahead of ground recessed LEDs since they offer more innovative and discreet with different dimensions functionality in terms of color, lighting of different phases temperatures offering different form of decoration with ambient light offering. The possibility that the recessed led lights decorate with light thanks to the different color temperatures of light universalizan solutions that until recently were only available to large lighting projects.
In this compilation of 2015 lighting, special mention lanterns Granada, craft lamps made in Spain with high quality and reasonable prices. The lamps from Granada offer many possibilities, both forms colors and finishes of the crystals. They fit in rustic environments, Mediterranean style, bars, cafes or restaurants.
We can not forget children's lamps, lamps of precious designs that provide the finishing touch to the décor of the room of the little house, colored with games of volumes and really attractive prices that complement the children's bedrooms unless they force us to keep that lamp when the children are older.
As a conclusion we can say that increasingly, and especially in this 2015, lamps are used as a prominent decorative element in the decoration of interiors, are no longer mere stands of light bulbs to give light. At this time until the lights must have design suitable for each lamp. Lamps can be design and manufacture high quality or economic lamps with current forms in fashionable finishes. According to itypeusa, lamps are protagonists in the decoration of 2015.
Gallery
Top Christmas Light Displays Near Me
Source: sanjonmotel.com
Girls Farting On Accident
Source: www.youtube.com
Taiwan Pre Wedding Photography by Jeff Liu
Source: weddingblog.net.au
Holoholo Weekly: Ellen DeGeneres, Sacred Falls, Haiku …
Source: www.explorationhawaii.com
Steve McGrath Senior Digital Modeler and Traditional …
Source: stevemcgrath.blogspot.com
Gallery
Source: ceiltrim.com
STRANGE SKY 2015: Mysterious Dancing Light & Clouds, Al …
Source: www.doovi.com
Cadillac : 2017 Cadillac CTS V Coupe, Sedan Facelift …
Source: www.pinterest.com
Monteverde Zip Line – WowCoolStuff.com
Source: wowcoolstuff.com
napoleonrockefeller.com
Source: www.napoleonrockefeller.com
Aura Orkan v2 Pony Creator Super Compilation by …
Source: scisohaelora.deviantart.com
Custom Build: 1/144 Land Battle Type GM Striker
Source: www.gundamkitscollection.com
Custom Build: MG 1/100 Freedom Gundam "Improved"
Source: www.gundamkitscollection.com
willoughby christmas lights lighting ceremony display …
Source: www.youtube.com
Cinema Compilation – Red Light – Fubiz Media
Source: www.fubiz.net
Iceland. Aerial and time lapse compilation. Southern …
Source: www.youtube.com
GIF/WEBM Compilation (I) – Gaming Picks
Source: gamingpicks.wordpress.com
36 best images about YOU TUBE
Source: www.pinterest.com
Car Crash Compilation September 2015
Source: carcrashes.altervista.org
Tamilians celebrate Karthigai Deepam; wishes, messages …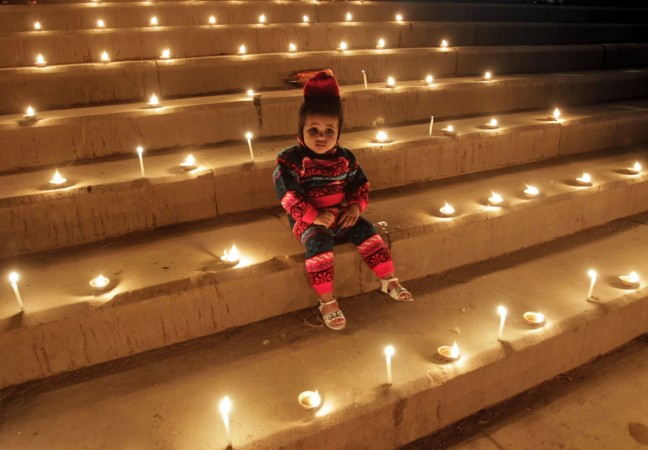 Source: www.ibtimes.co.in
Compilation of Lighting 2015