Even the Italian Publishing House Mondadori, known, decided to enter the crowded market of 7 inch tablet cheap and does so with Android, tablet produced by Kobo and sold in Italy through the well-known Publisher, a new dedicated device to books and magazines of publishing house, but also applications and Google Play music , (in the press release stresses falsely also the presence of film, currently not available in Italy).
Here is the the specifications of this new product arranged by computerannals:
Dimensions: 120 mm x 11.5 mm x 189 mm.
Weight: 364 g.
Processor: Texas Instruments OMAP 4470, 1.5 GHz (Dual Core).
Screen: 7 inch HD display ";resolution 1280 x 800; 215 ppi; 16.4 million colors.
RAM: 1 GB.
LCD IPS display optimized for vision at 178°;long-lasting, durable glass drops and damage, scratch-resistant and shockproof.
Connectivity: WiFi 802.11 b/g/n, with Micro USB and WiFi Direct.
Memory: 16 GB, 32 GB or 64 GB, depending on the availability of the product.
Camera: 1.3 megapixel HD 720 p and front-facing camera;Skype Certified ™
Battery: up to 10 hours of continuous recording/playback with WiFi turned off;over 2 weeks in standby
Sensors: accelerometer, ambient light detector.
Colors: available in black or white.
Audio: Two front speakers integrated with SRS TruMedia audio enhancement ™.Headphone 5.1 audio support.Integrated microphone. Universal 3.5 mm stereo input
Android 4.0 Ice Cream Sandwich with many customizations applied by the manufacturer, and Mondadori confirmed that the tablet will be updated to version 4.1 Jelly Bean.Will be available in three versions, a GB, the same price as the Nexus 7, while the other two will increase of 50 € for the denominations of 32 and 64 gigabytes; afterwards, we leave you the Mondadori press release:
Segrate, November 23, 2012–the Mondadori Group announces the arrival in Italy of new Android. The Android tablets from 7 "Kobo family is available on reservation from now on inMondadori.it/kobo and, from tomorrow, 60 Libraries.
With the arrival of Android from the first week of December, extends the range of products for the use in ebook content not only, but also mobility magazine, web, music, news, videos, apps and social world.
On inMondadori.it/kobo and in selected libraries then you can book all Android models (16 GB at 199 €, 32 GB to 64 GB and € 249 to 299 €) with whom–exclusively for Italy–you can read free for 3 months some of the most popular magazine of Mondadori: modern woman, Grace, Panorama and salt & Pepand.
Mondadori has also extended on Android promotion that lets you downloadfor freethree eBooks of your choice from a selection of 9 major best-seller of the moment: Sveva Casati Modignani, Léonie; Michael Connelly, the Dragon's breath;Pierre Dukan,the Dukan diet; Sebastian Fitzek, the Hunter of eyes; Ken Follett,winter of the world; Anna Guglielmi, the secret language of the face; Murakami Haruki, 1Q84; Walter Isaacson, Steve Jobs; EL James, fifty shades of grey.
In addition to frequently accessed services already loaded app on Android –Facebook, Gmail, Skype, Twitter, YouTube and Zinio Italian users will now also benefit from the app toMy Yahoo! mail, VideoMediaset and SportMediaset.
Android is designed to allow Quick interaction with content–from "pin" and highlight Tapestry interface–and to find quickly new: the navigation bar"discover" suggests, based on user's interests, web pages, articles, books, music and movies, free or paid.
The tablet also allows access to over 700,000 applications available in the store Google Play, 20 millions of songs and thousands of movies. The 1.5 GHz processor–among the fastest available in a tablet-WiFi and the advanced multimedia features, including front speakers and the display resolution to 1280 × 800 HD 7", with over 1 million pixels, making the use of each type of content an immersive experience. Through Skype and the front-facing 720 p HD, Android is also perfect for video chatting.
Kobo supports the open philosophy that encourages reading anytime, anywhere and on the device of their choice. E-reading platform automatically syncs both libraries across all devices Kobo (Kobo Kobo eReader Touch, Kobo Arc to Glo and Kobo Mini), both free apps for any desktop, tablet, eReader or smartphone. With over 10 million users worldwide, Kobo offers a very wide choice that includes the new eReader, a growing catalogue with more than 3 million eBooks and content in 60 languages.
Gallery
Huawei Mediapad X2 Phablet Tablet Phone
Source: sc2techstats.com
Getac Z710 Full Rugged Tablet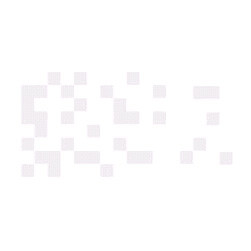 Source: www.fieldworks.nl
Samsung Galaxy Tab E 9.6 Gets Permanent Price Cut Android …
Source: tabletmonkeys.com
Lenovo Announces 2 Ultra Cheap Tablets
Source: propakistani.pk
Overmax Action 7 Inch Tablet is Meant for Gamers
Source: tablet-news.com
Samsung Galaxy Tab 3 7.0 arrives on Sprint on October 11 …
Source: www.androidcentral.com
Huawei MediaPad T3 7 3G w/ 4,100mAh silently launched in …
Source: www.gizguide.com
Hand Sanitizer dispenser, Digital Signage Dispenser …
Source: www.advertisingdisplaysupplier.com
Lenovo IdeaPad A7, A8 and IdeaPad 10; three new …
Source: tablet-news.com
Raja alangaram murugan
Source: www.wallsnapy.com
Samantha smile photos hd
Source: www.wallsnapy.com
Nayanthara latest hd images
Source: www.wallsnapy.com
Lord ganesh grand look hd wallpaper
Source: www.wallsnapy.com
Hd music wallpaper for mobile
Source: www.wallsnapy.com
Latest mersal vijay white shirt hd wallpaper
Source: www.wallsnapy.com
Lord krishna hd wallpaper new
Source: www.wallsnapy.com
Universal 7 inch&8 inch Leather Stand Skin Case Cover For …
Source: www.ebay.com
7 inch Android 4.4 Quad Core Tablet PC 8GB WIFI Bluetooth …
Source: www.ebay.co.uk
iRULU eXpro 7 Inch Google 8GB Android Tablet PC for sale …
Source: www.jadeals.com
Wholesale Android 4.0 Tablet
Source: www.chinavasion.com