I think that the most expected and interesting evening presentation has been the of iOS 5, at least my I think more enjoyable and innovative than the Lion. As usual in this type of performances Made in Apple, was started by a good portion of statistics.
I'd like to summarize them to get in position for the amount of people waiting for the new version of the mobile operating system. First, tell us that there are more than 200 million sold iOS devices, representing 44% of the market according to Apple. Highlighting the 25 million ipads sold in just 14 months.
Turning to the contents, iOS ecosystem is a machine to make money, with more of 420,000 applications available (90,000 are for iPad) and 14,000 million downloads since its launch. We also highlight the 130 million books, and the 15,000 millions of songs in iTunes.
Closing the statistics, to enter the new iOS 5, inform us that there are currently 225 million active users in App Store.
They are more than 1,500 innovations in regards to APIs in iOS 5 development tools, but Apple has wanted to inform us about 10 points prominently, which you list and then develop:
Notifications-flavored Android ios5
Some say that the idea is too similar to what offer us Android, others think that it is just what I needed to iOS, I position I in the part that believes that it is a wise move by Apple, but without removing the reason for the first.
New notifications do not produce the bother of current outages and are clearly less confusing to be centralized in a notifications window. Interestingly the window, or center of notifications, unfolds down just like on Android.
Very important rating to notifications not disrupt some uses of the telephone, for example, if we are playing, a small bar in which we are informed of the activity appears, but does not stop the course of the game.
Notifications they are grouped by type, they are messages, calls, Facebook, etc. Making a gesture on it opens the appropriate application, either if we do not consider it important we can close it with an "x" button. There is also space for a couple of " widgets " on the bag and the time.
Finally note that This same idea becomes part of the window lock phone, an idea that HTC and Nokia have time working.
Newsstand, a place for magazines and newspapers
With a look very similar to iBooks, we have a place in which buy newspapers and magazines. He will have his special place in AppStore, and enables automatic downloading of new issues that are coming, updating the sample cover image.
Twitter integrated into the system
We can include our account of Twitter in the system, so we get that integration takes place along the same, i.e., applications that want to make use of share on twitter, the interface of the camera, Safari, or the photo gallery.
Also inform us that we can send tweets directly from YouTube or maps. The integration extends to contacts, since they will be updated with their Twitter profile picture.
Enhancing Safari
Apple continues to improve its web browser, which currently copa 64% of the market of mobile browsing. Finally, we highlight the arrival of tabbed browsing, and features such as Reader that formats us page to read more comfortably.
We have the following novelty in Reading List, a sort of Read it later, which allows us to keep pages and finish them to read later, at the same time that sync with other devices (Mac, iPad, iPhone…)
We also have news to share, because we can send text and photos from a web by e-mail, not just the link.
Reminders, a task list
What is known as a to-do list or things to do, but made by Apple and integrated into the system.
We highlight the possibility to operate with geolocation, so you can skip notifications through a site that we should do something.
The camera also has new features in iOS 5
From the lock screen we have access to the Chamber, question that will facilitate quick things in those shots that we don't want to Miss.
The second important thing is the possibility of use as a physical button volume button camera, a great detail that will improve the experience (some will sound from Cydia).
The third one we have in the zoom integration with two fingers on the interface camera, you can also choose the exhibition separated from the focus point.
Finally, we have some possibilities of the image editing once taken, such as cuts, rotation and correction of red eye, etc. To start doing damage to third-party applications.
Mail, Apple does not forget the mail
Added the rich format for the text, with control of bleeding, ability to "drag" addresses, search within messages, support for encrypted messages (S/MIME).
Devoted to a iPad developments are the new separate keyboard to be able to type with your thumbs (a great idea), and a view into vertical columns.
PC Free, wireless synchronization!
More novelty applauded at the Conference, expected as water may, and iOS 5 We will not have to rely on a computer, or for the account and the iTunes, tedious for some program.
The phone You can activate directly from the Internet, and the updates will also arrive via OTA (Over the Air). Updates, in a coherent and intelligent movement, are "delta", or what is the same, only download what has changed, not the entire system.
GameCenter is maturing
It seemed to many simple GameCenter with respect to the hype that was given at the beginning, are fortunately coming news. Some social as the possibility of get photo, or compare us with friends.
The recommendations of friends and games are also introduced, and opens a new way of turn-based game. There are currently 50 million users.
iMessage, was missing an instant messaging service
Last but not least we have the presentation of iMessage, a courier service between users of iOS (iPhone, iPad and iPod touch) that works under WiFi connectivity and 3G.
We have confirmation of receipt, synchronization between devices, send photos, videos, contacts, all encrypted. Definitely a tough opponent for third-party like Whatsapp application, and a headache for the operators and sms messages.
Update iOS 5 It may be assumed for iPhone 3GS, iPhone 4 phones, touch third and fourth generation iPod players and two models of iPad. You will arrive at some indefinite point of fall.
Update, the video of the full event on the Apple page is now available
Gallery
iPhone 5c & iPhone 5 WILL NOT Get iOS 11 Update
Source: www.knowyourmobile.com
iOS 10 on iPhone 5, 5C and 5S: Factors to Help You Decide …
Source: neurogadget.net
iOS 10 vs iOS 9: Upgrade to iOS 10 Advantages …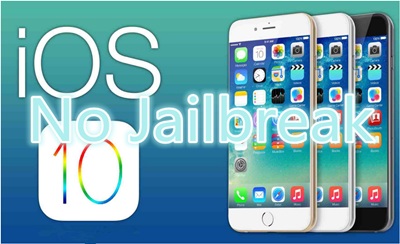 Source: multimediafreeware.wordpress.com
5 great features that will come to your iPhone with iOS 12 …
Source: www.appgyaan.com
Apple rolls out iOS 9.3.5 to beef up security
Source: www.cultofmac.com
iOS 10 Beta 5 Speed Test Comparison With iOS 9.3.4 On …
Source: wccftech.com
iPad Pro 10.5-inch hands-on: iOS 11's big cheerleader …
Source: www.slashgear.com
iPad Pro 10.5-inch hands-on: iOS 11's big cheerleader …
Source: www.slashgear.com
Why I'll Upgrade to the iPhone 5S… Probably
Source: www.technobuffalo.com
11 Key Highlights of iOS 10 at a Glance
Source: www.i4u.com
iPad Pro 10.5-inch hands-on: iOS 11's big cheerleader …
Source: www.slashgear.com
iOS 11 is draining iPhone and iPad batteries more than …
Source: bgr.com
iOS 10 32-bit Jailbreak Update
Source: taivideoyoutube.com
Now you can download Cydia iOS 10 using Cydia Installer 10 …
Source: www.pangu8.us
iOS 11 review: A big deal for iPads, but not iPhones
Source: www.engadget.com
Great news for Iphone and Ford Sync users – Page 5
Source: www.f150forum.com
How long does Apple update iPhones?: CHART
Source: www.businessinsider.com
RedmondPie – IOS 7 Beta 6 Review & Features [Video …
Source: vaultfeed.com
iH8sn0w demos iOS 10 jailbreak on iPhone 5
Source: www.idownloadblog.com
How to Download the iOS 10 GM on Your iPad, iPhone, or …
Source: ios.gadgethacks.com
5 IOS, a Great Upgrade Summarized in Ten News